Upcoming Gigs - hope to see you
Parties @ goabase.de

goabase: Monthly hundreds of new goa- and psytrance party events
Line Up
Stage --- (Dark, Hi Tech)
~~ Psycore 25 ~~ *live* Mitnal Records
🔗
🔗
~~ Dark Influence ~~ Mindspa Music
🔗
~~ Naraka ~~ Parasomnia Music
🔗
~~ Sloth ~~ Blue House
~~ Pheyd ~~ Dervish Family
🔗
Empore --- (Ambient, Space, Downbeat)
~~ Tryptopha...
Location
The Annunaki will come back from the stars to visit us again.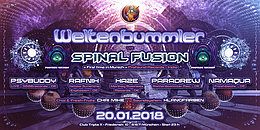 Line Up
ॐ ॐॐ Weltenbummler ॐॐॐ
Den Abschluss der Ära Optimolwerke möchten wir noch einmal gebührend mit Euch feiern. Dazu werden wir einen absolut hochtalentierten Künstler einfliegen lassen..
Spinal Fusion aus Mumbai/Indien hat bereits auf unzähli...
Location
Upside-East
Rosenheimer Str. 145d
81671 Munich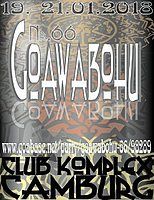 Line Up
!!!!!!!!!! Die Party muss leider ausfallen, da der Vermieter des Clubs sie nicht gestattet! Es tut uns sehr leid, dass das so kurzfristig kommt, wir haben bis zuletzt gehofft und alle Hebel in Gang gesetzt!
Location
Club "Komplex" Bahnhofstraße 12c,07774 Camburg
ACHTUNG:
Die Karte von OpenStreetMAp die Goabase anzeigt ist FALSCH!
hier der richtige Ort:
🔗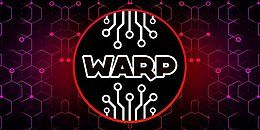 Line Up
•☢• Psychedelic Trance & Forest! •☢•
•● U-RECKEN ●• (Dacru Records - Israel) LIVE
SC:🔗
FB:🔗
•● ANUBIS ●• (OV-Silence - Hamburg)
SC:🔗
FB:🔗
•● INVADERS ●• (PHI Rec.)
SC:🔗
FB:🔗
•● ONERO ●• (Profound Records)
SC:🔗
FB:🔗
•● PERKINS ●• (PHI Re...
Location
Der Weiße Hase
Revaler Strasse 99, Tor 2
10245 Friedrichshain